23-best-brunette-hair-colour-shades
Matrix | October 05, 2021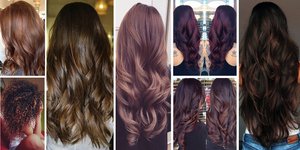 Brown is such an ordinary word, and it doesn't begin to do justice to the incredible and beautiful range of brunette haircolor shades. From honey to cocoa to chestnut to mahogany, the haircolor options for brunettes are unlimited and truly gorgeous! Here are 23 of the best brunette haircolor shades around, handpicked and customized for every skin tone by the pros at Matrix.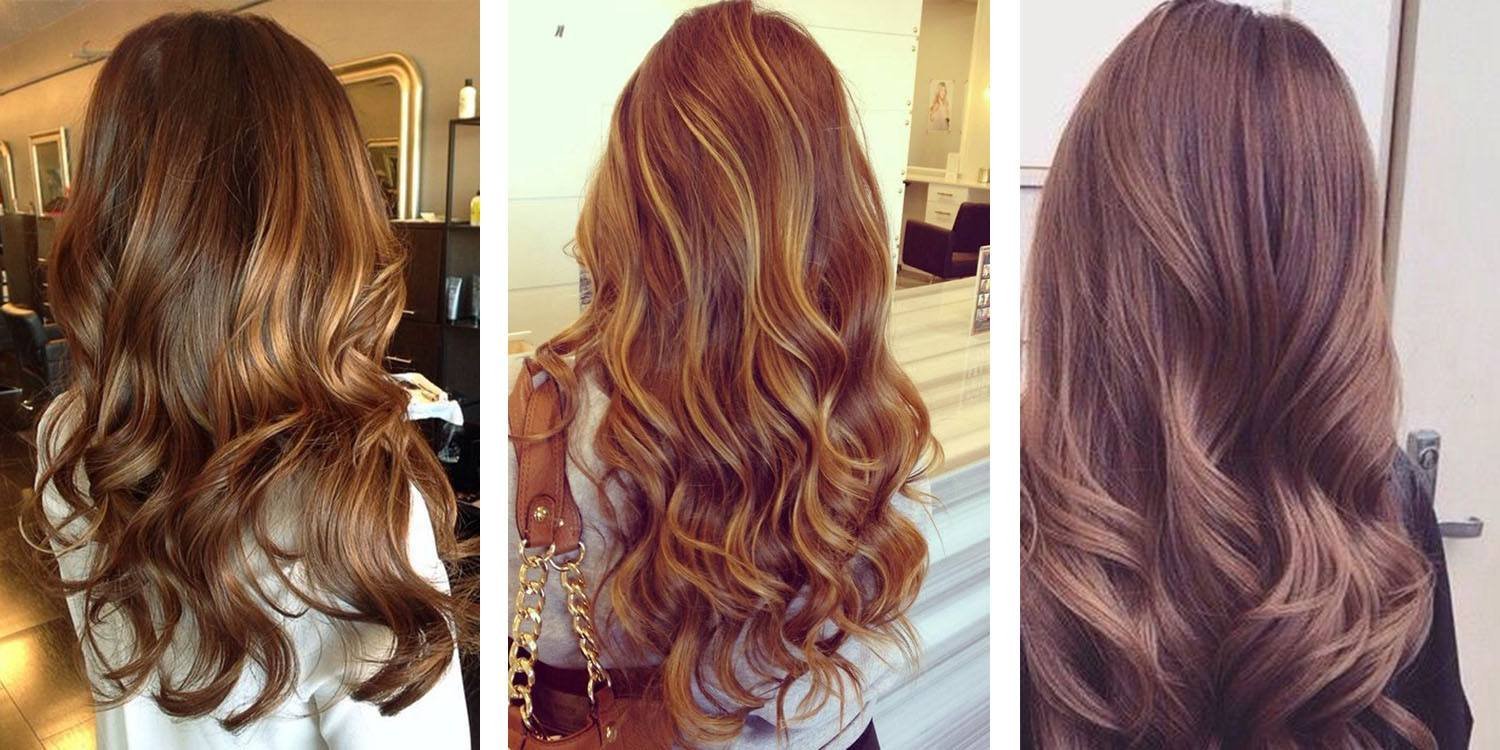 1. Golden Brown Hair Color
Golden
brown hair
color is a warm and friendly shade—it's beautiful on people with peachy or golden skin and warm brown or warm green or hazel eyes. Consider following actress Emma Watson's example of adding some dark golden blonde highlights to your golden
brown hair
color for a beautiful color combination.
2. Honey Brown Hair Color
Honey brown hair color, with its warm, tawny hue, is the perfect balance between light brown hair color and dark blonde hair color. Consider this shade if you have a fair complexion and light eyes. It's also beautiful on a deeper, golden complexion—think Jennifer Lopez!
3. Light Caramel Hair Color
Light caramel brown hair color is a warm, tawny shade. It's ideal for people with golden, warm complexions and warm brown eyes. Avoid this shade if your complexion is cool or extremely fair or pink—it will clash with your skin! This shade is also a great choice for balayage or ombré highlights in a darker chocolate brown base color.
4. Cocoa Hair Color
Light cocoa hair color is a pale, cool, pearly brown shade that looks beautiful on fair skin and with light blue or green eyes. It's a beautifully balanced shade—neither too ashy nor too warm. Light cocoa hair color comes alive when you add creamy blonde balayage highlights! It's a great choice if your natural color is light or medium cool brown.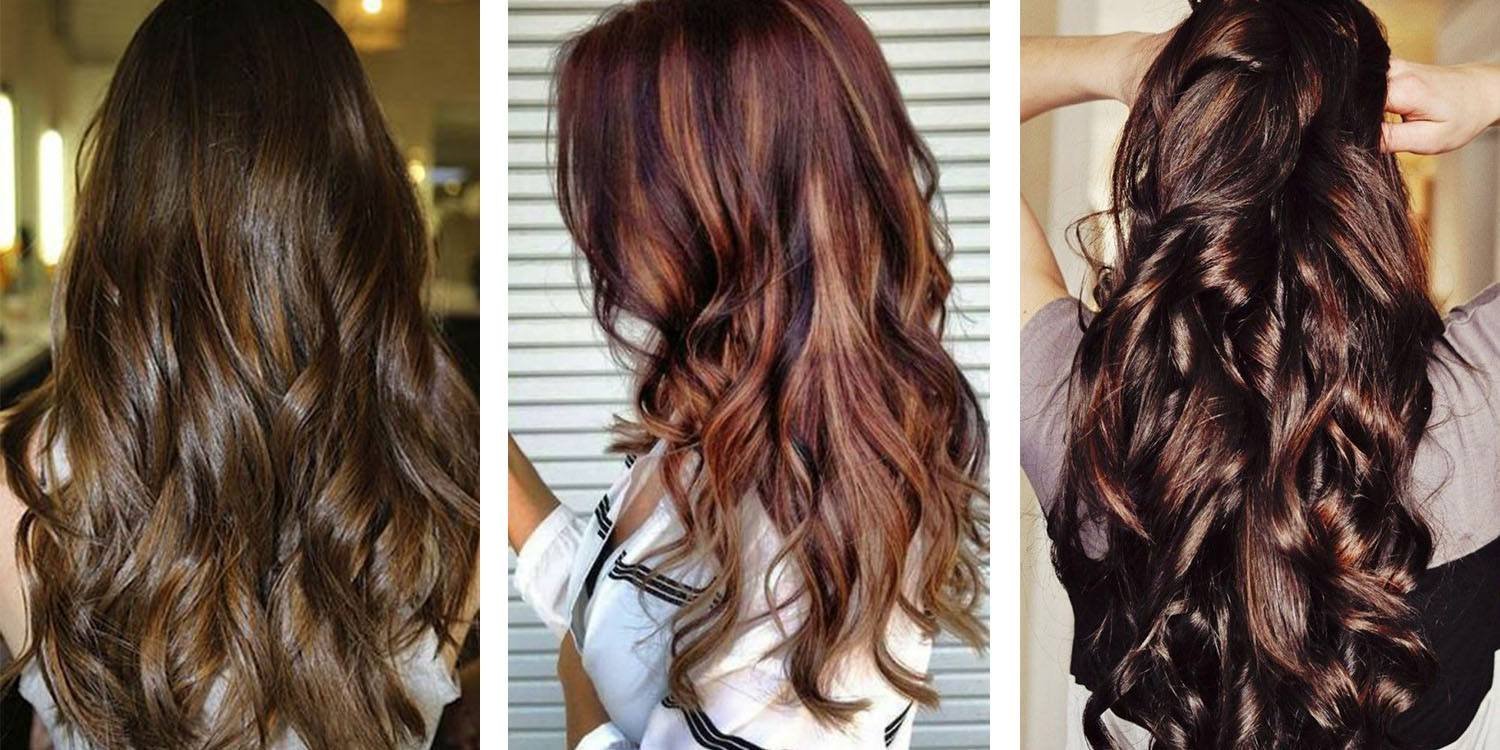 5. Golden Bronze Hair Color
Light golden bronze hair color is luxurious and rich. It's a warm, subtle blend of golden and red tones that looks beautiful on warm skin. Avoid this color if your complexion is ruddy or cool—it will look too orange!
6. Sandy Brown Hair Color
Sandy brown hair color is a light, cool or neutral beige shade. It's a beautiful shade for people with light, cool complexions and light blue or green eyes. Sandy brown hair color looks great with beige blonde highlights—the combination is sophisticated and elegant.
7. Dark Chocolate Hair Color
As delicious as it sounds, dark chocolate hair color is a rich, deep, cool brown hue. It's the signature shade of actress Eva Longoria, whose olive complexion and brown eyes are enhanced by the hue. If well cared for, this shade evokes a sense of luxury and sophistication.
8. Light Ash Brown Hair Color
Light ash brown hair color is cool and sophisticated, especially if your complexion is fair and your eyes are light blue or brown. This is the shade you want if you do not want to see any red or gold in your hair color. Add a few cool blonde highlights for an elegant result. Opt for this shade if your natural color is light or medium cool brown.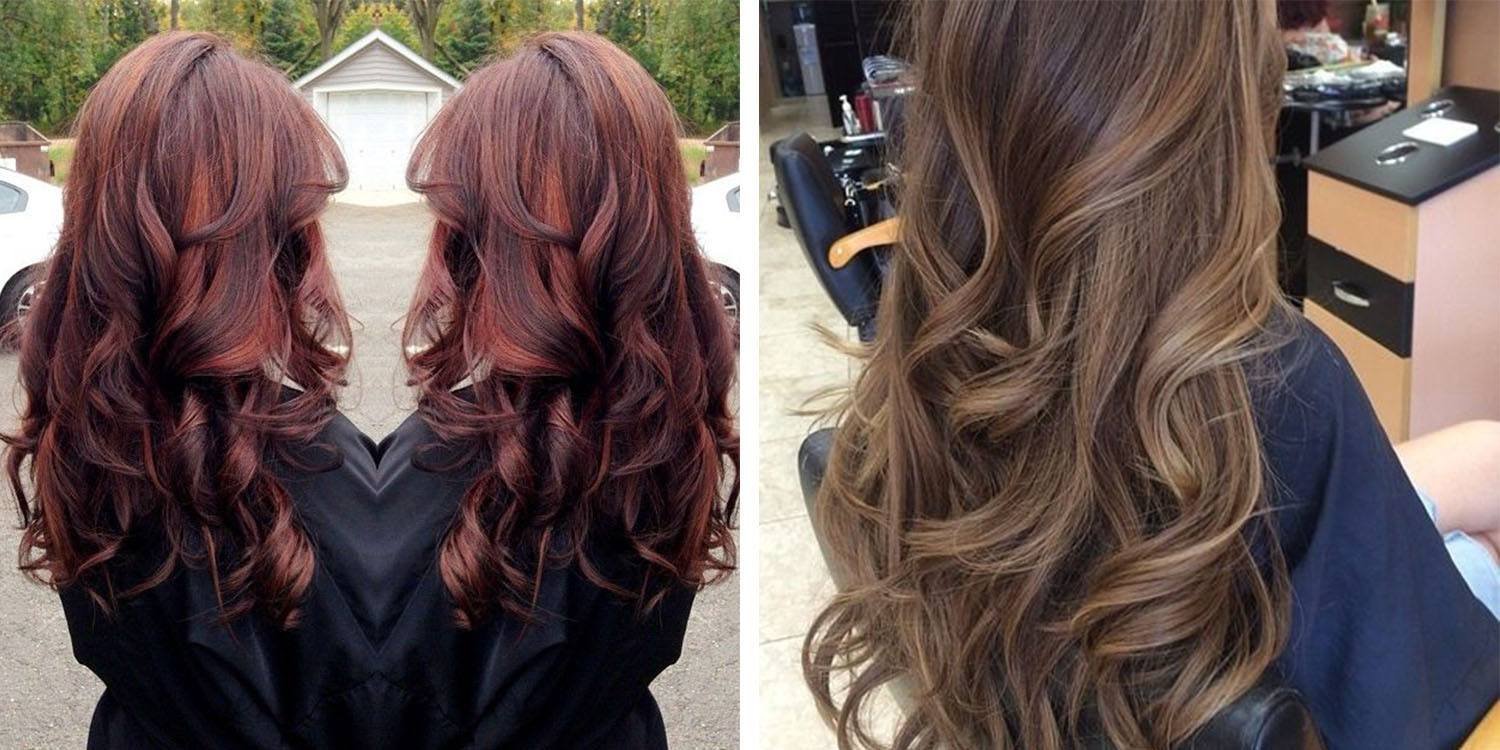 9. Sun Kissed Brown Hair Color
With sun kissed brown hair color, people will ask if you've been on vacation because it will look like the sun lightened your hair after a week on the beach! Sun kissed brown hair color is highlighted in the areas where the sun would naturally do the job, and the result is very realistic! Sun kissed highlights can be placed in any shade of brown hair—and they can be warm or cool to suit your complexion. Sofia Vergara's sun kissed brown hair color is a beautiful and flattering example of this hue.
10. Dark Brown Copper Hair Color
Dark brown copper hair color is a rich, warm, burnished brunette shade. Wear this color with confidence if your skin is fair or medium and pink, peach or neutral. It makes brown, blue and green eyes come alive, and it's perfect for people with natural warm or neutral brown hair.
11. Cinnamon Brown Hair Color
Cinnamon brown hair color is a rich brown color with a touch of coppery spice. It's beautiful on a wide range of skin tones including fair peach and pink and medium and dark golden complexions. Green, brown and hazel eyes come alive with this shade of hair color.
12. Dark Brown Auburn HairColor
Dark brown auburn hair color is rich and deep with a hint of russet warmth. This shade is pretty on people with fair and medium cool and neutral complexions and cool brown or green eyes. It's also complimentary for people with olive complexions. It's a perfect choice if you have natural dark brown hair.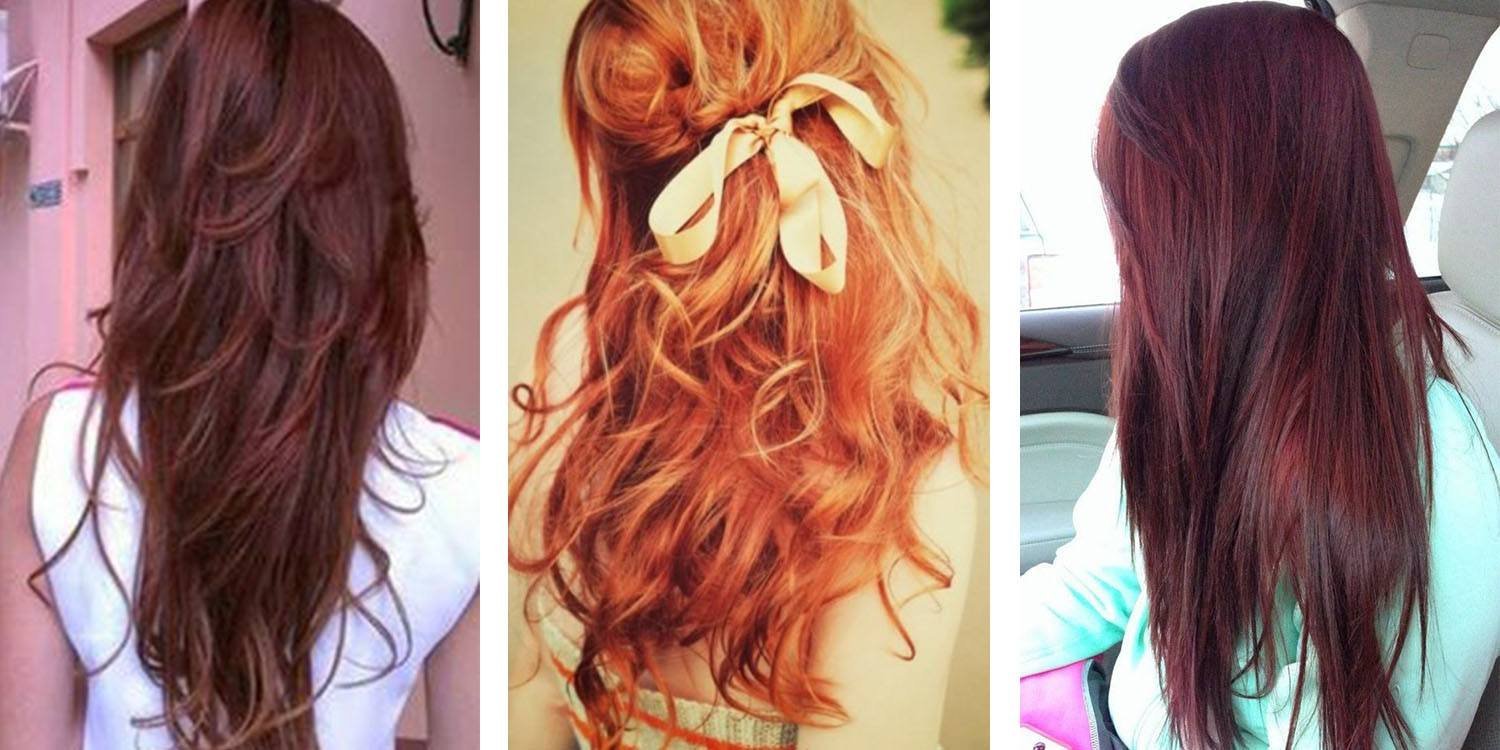 13. Light Brown Copper Hair Color
Brown hair is energized with golden red color to produce a lovely, light brown copper hair color. This shade is sensational on people with fair, warm skin tones and green eyes. It's important to use care with warm hair colors like this to prevent them from fading or losing vibrancy. Use a shampoo and conditioner specifically formulated for color-treated hair.
14. Milk Chocolate Hair Color
Milk chocolate hair color is a beautiful medium brown shade. It's beautiful on light and medium warm and cool complexions and really enlivens green or brown eyes. This shade looks "delicious" when it's enhanced with sandy brown or sandy blonde highlights.
15. Red Brown Hair Color
Red brown hair color is a rich, luscious shade that evokes the tone of autumn leaves. It's beautiful for people with pink or peachy complexions and brown or green eyes. Add depth and dimension to red brown hair color with a few golden blonde highlights.
16. Cappuccino Brown Hair Color
Cappuccino brown hair color is a lot like the popular beverage. It's the golden shade that results when rich coffee brown is mixed with pale milk or cream. Cappuccino brown is flattering for a wide variety of skin tones, and looks great with warm brown or green eyes.
17. Chestnut Hair Color
Chestnut hair color is a rich, deep, reddish brown. It's suitable for most complexions, except for very yellow skin tones, and it's a lovely hair color choice for people with brown or green eyes.
18. Caramel Brown HairColor
Caramel hair color is a light, golden shade. When it's used as a highlight shade with dark brown hair color, it produces a delicious swirl of dimensional, caramel brown hair color. Actress Eva Mendes is known for this hair color—it's flattering to her olive skin tone and dark brown eyes. It's ideal for people with natural dark or medium brown hair.
19. Dark Ash Brown Hair Color
Dark ash brown hair color is a cool, deep tone without any traces of red or gold. It's beautiful on most skin tones, and it's very dramatic for people with brown or blue eyes. A deep shade like dark ash brown is at its best when it's healthy and shiny. Try styling this shade with a treatment oil for a glossy result.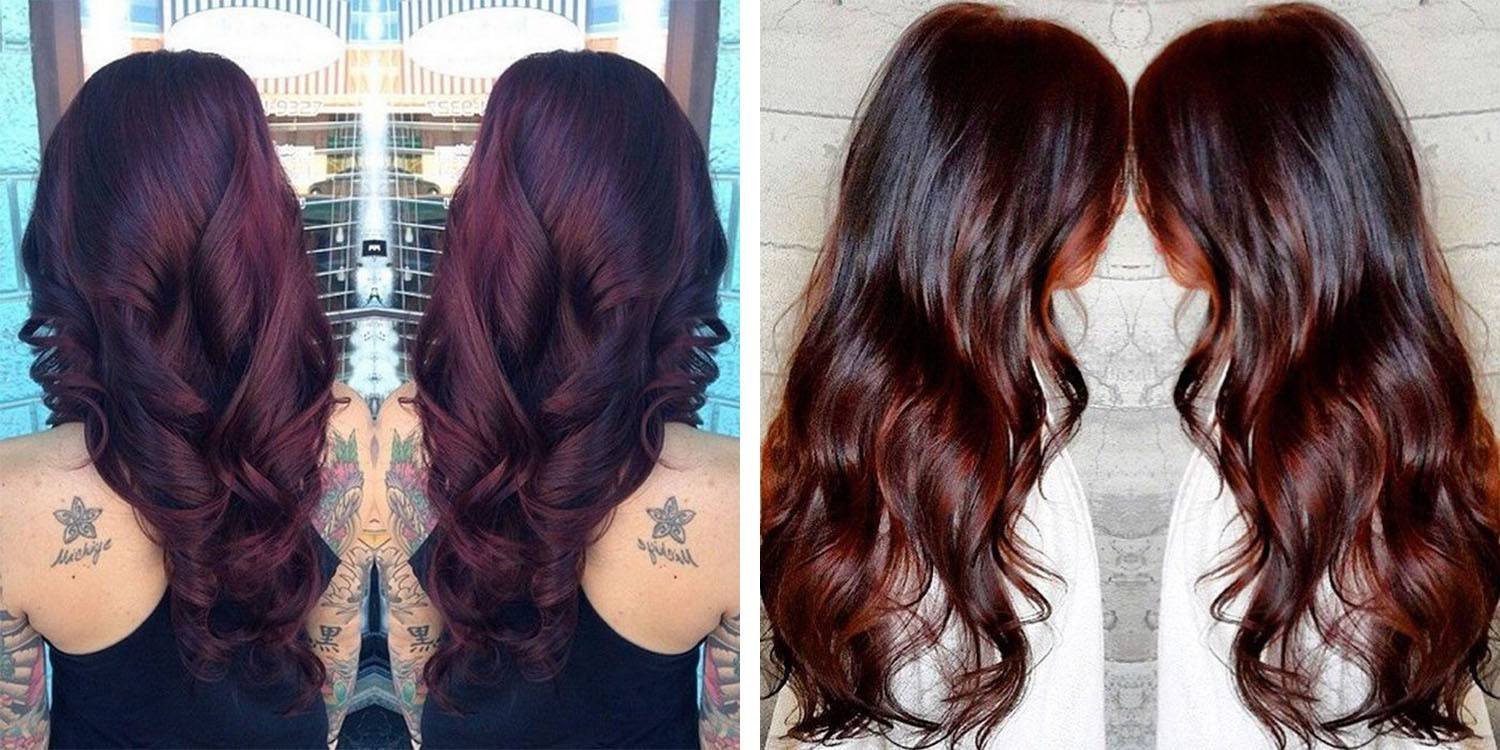 20. Chocolate Cherry Brown Hair Color
Chocolate cherry brown hair color is a luscious deep brown with hints of cool red. It's a dramatic and exotic shade. Try it if you have a medium, cool or neutral complexion and cool brown, green or blue eyes, and if your natural shade is medium or dark cool brunette.
21. Cola Hair Color
Just like the hue of your favorite beverage, cola hair color is dark and rich with a hint of golden red. Choose this hue if your complexion is fair, medium or olive, and if your eyes are warm brown, green or blue. It's easy to add some warmth to your natural dark brown hair color to achieve this shade.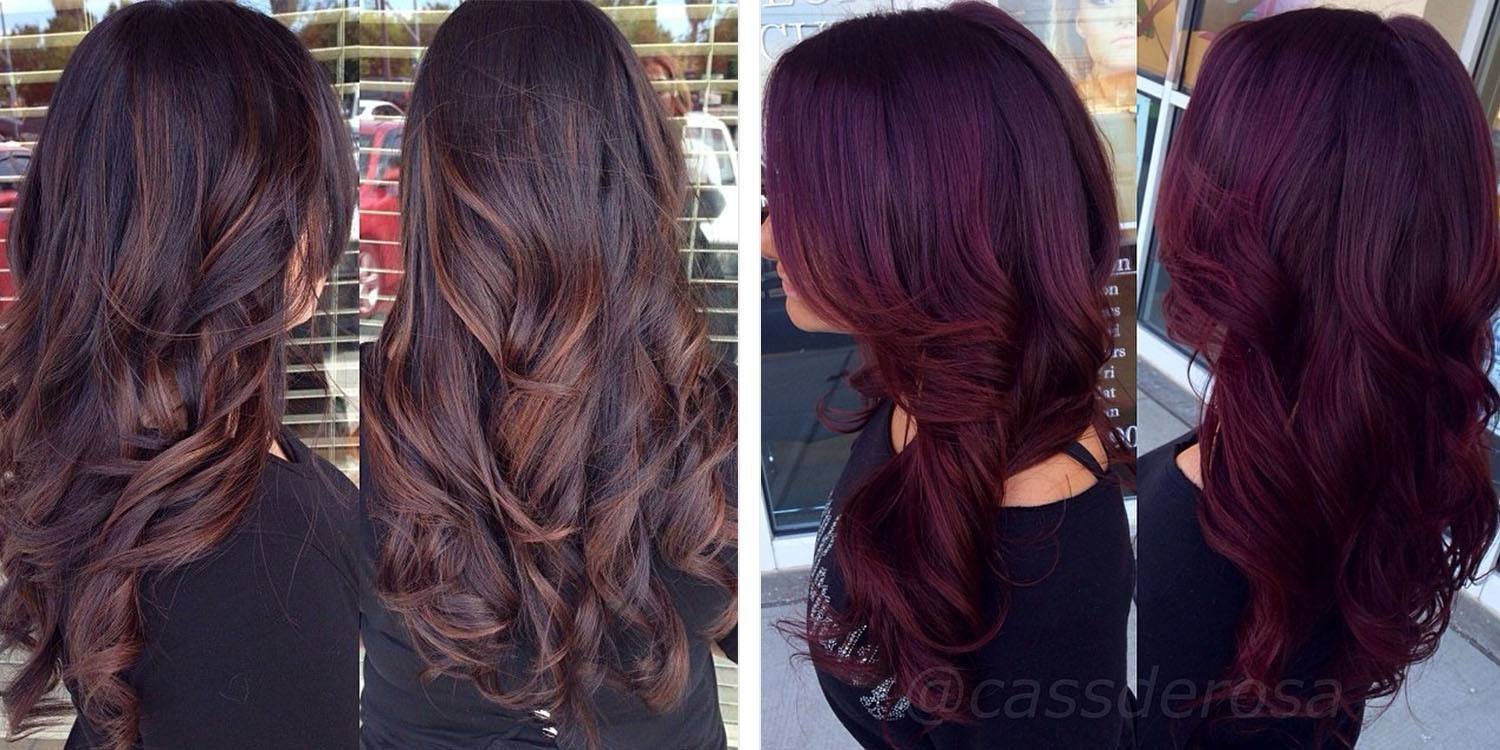 22. Plum Brown Hair Color
Plum brown hair color is a dark, dramatic shade with a deep violet cast. It's a very striking choice for people with cool, fair or medium complexions and cool brown or blue eyes. Many people who are interested in plum brown hair color opt for a few deep plum balayage or ombré highlights within their brunette hair, in lieu of an overall plum brown.
23. Mahogany Brown Hair Color
Mahogany brown hair color is a deep reddish brown shade. With her neutral, beige complexion and warm brown eyes, it's a beautiful color for actress Emmy Rossum. If you have a similar skin tone, consider warming up your natural dark brunette with mahogany brown hair color.
3 Brown Hair Color Tips
1. How to Color Dark Brown Hair to Light Brown Hair
There are several ways to lift dark brown hair to a lighter brown color. In every instance, the best results will be achieved by a professional hairstylist in a salon. Stylists are trained to understand how hair reacts to all types of hair color chemicals, and they have a wide range of color shades on hand to achieve your desired result. Most dark hair has warm, underlying pigment that is revealed when your stylist applies the lightener or hair color with ammonia that is necessary to lighten hair. If your desired shade is warm—like golden or red brown—this is no problem. If you prefer a cooler result, like sandy or light ash brown, your stylist may have to tone your hair with a cool overlaying shade that will balance the unwanted warmth. Another option when lightening hair is to ask your stylist to apply lots of very fine highlights. The highlights will make your overall shade look lighter without dying all of your hair.
2. How to Color Brown Hair to Blonde Hair
If you want to lighten your brunette shade to blonde it's best to make an appointment with a professional stylist. You will stand a much better chance of achieving the precise shade that you have in mind, and of walking out of the salon with an even application and without damage to your hair. Your stylist will use a lightener to lift the dark color pigment out of your hair. Depending on how dark your natural color is, she may have to apply the lightener more than once. The lightener will lift your hair to an orange or yellow shade, then your stylist will deposit the desired tone. She may also opt to apply lots of extremely fine highlights rather than lighten all of your hair.
3. How to Color Blonde Hair to Brown Hair
There may come a time when you are tired of coloring your brown hair to blonde, and you want to return to a brown shade. You may think it's as easy as putting brown dye over your blonde locks, but if you do, you won't be happy with the results. This is because while you've been lightening your hair, you've been removing all of the natural golden and red tones, so when you cover your hair with brown dye again, it will look flat or even a bit green. Step one? Call a stylist. He or she will know how to first replace the missing warm copper and gold tones before applying the final application of brown hair color, and you will be much happier with the finished results